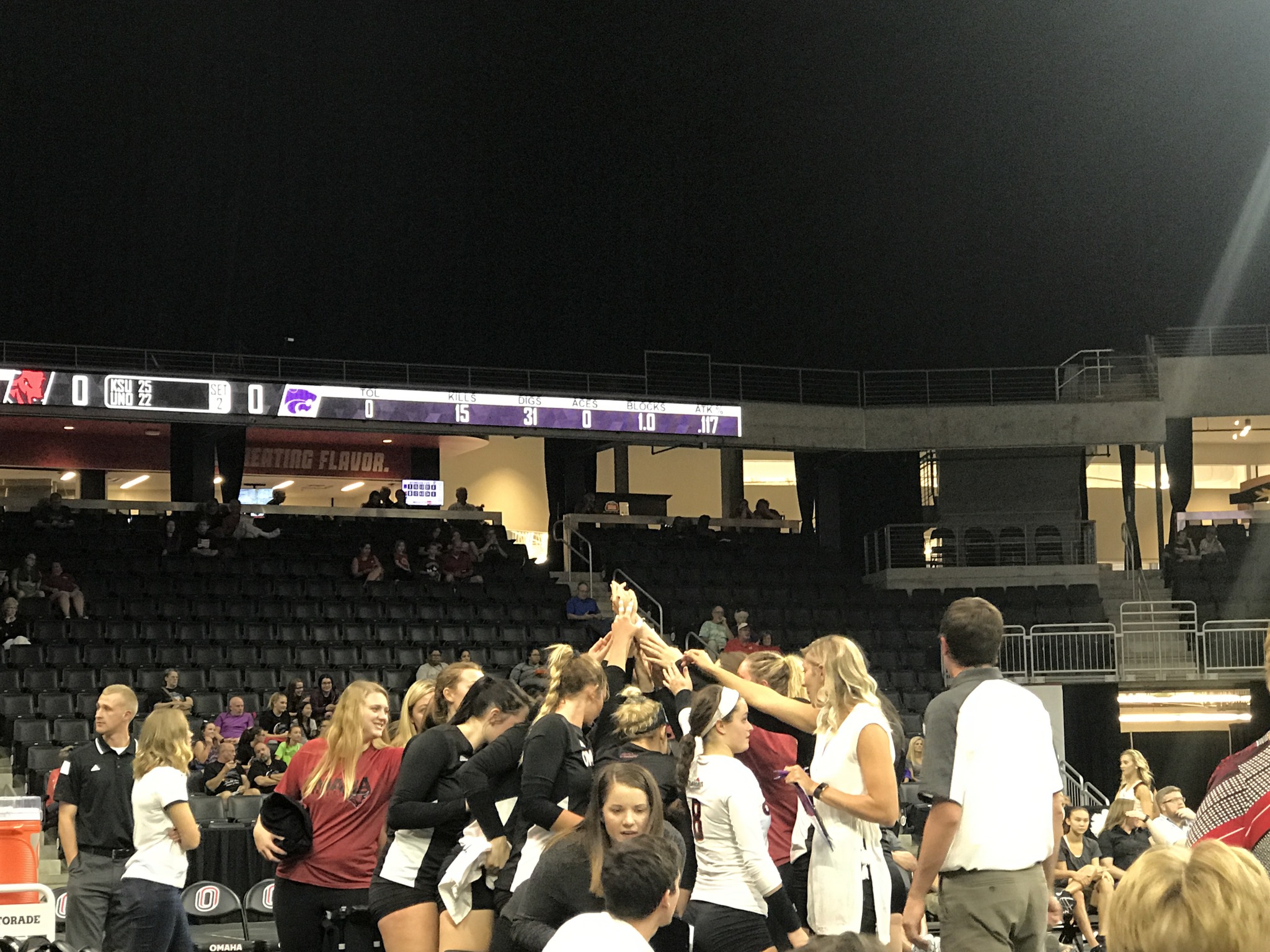 OMAHA, Neb. — In the opening match of the Omaha Challenge, the Omaha Mavericks faced off against the Kansas State Wildcats and lost 3 to 1.
The Wildcats and Mavericks were neck-and-neck the entire the first set. Omaha trailed 20-17 before tying it up 21 a piece. Kansas State then scored the final four points to finish the set 25-22.
In the second set, Kansas State's length started to show. The Wildcats have six players that are 6-foot-3-inches or taller. Meanwhile, the Mavericks tallest player is 6-foot-2-inches tall. Kansas State led 17-10 before taking the set 25-18.
The third set belonged to Omaha. Senior setter Sydney O'Shaughnessy provided push the Mavericks needed. O'Shaughnessy had seven of her game-high 34 assists in that set. It was tied at 12-12 before the Mavericks pulled away and won 25-18.
The fourth set was back-and-forth and Omaha gained momentum after two straight service aces while trailing 16-15. After that the wheels fell off for the Mavericks, the Wildcats went on a tear and won the forth and final set 25-18.
While the Mavericks held the Wildcats to a .196 hitting percentage, but Omaha only hit .136 for the match. That is .053 points lower than there season average of .189.
This is only the beginning of the Omaha Challenge. The Mavericks face the Northern Iowa Panthers Friday night at 7:00 p.m., and the 10th ranked Nebraska Cornhuskers on Saturday night at 7:30 p.m. All action will be played at Baxter Arena in Omaha.