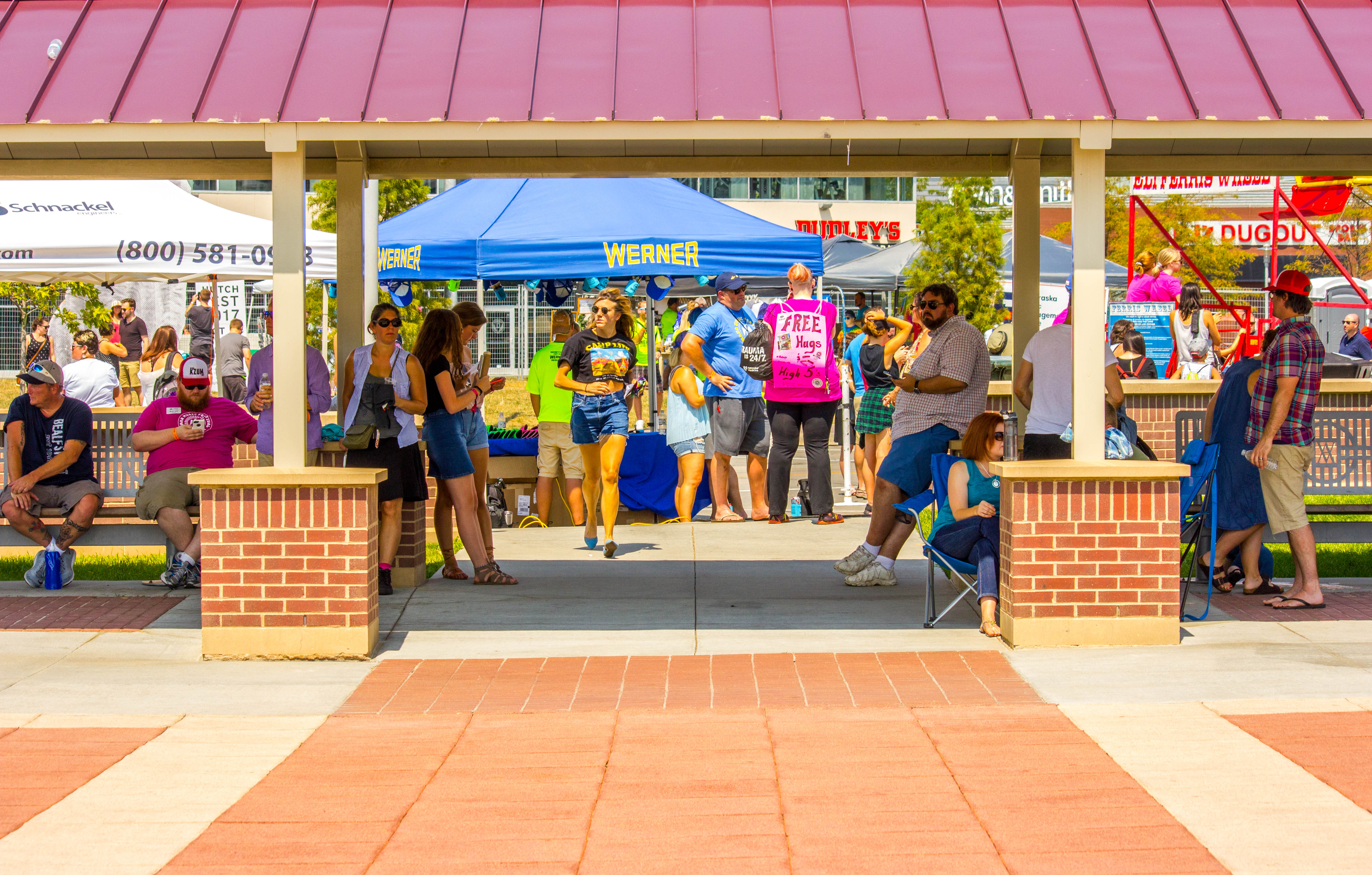 The 9th annual Maha Musical Festival — a non-profit music festival featuring national, regional and local bands — shared loads of musical acts with the community. This year's festival focus was mental health awareness. The event runs until Midnight Saturday at Stinson Park in Omaha.
---
OMAHA, Neb. (MavRadio) — It was a hot and steamy day in Omaha, Nebraska for the 7th annual Maha Music Festival. Maha is a nonprofit organization, who's focus is community and sharing a myriad of musical acts. Some roads into the Aksarben area were blocked off for the event.
There were 11 total bands and it was kicked off by the Hottman Sisters at 12:10 p.m. They had a very nice set and were the perfect band to start the day with a bang.
The next band resonated with me for the remainder of the day: Punk Rockers Downtown Boys. Lead singer, Victoria Ruiz, used her platform to talk about politics and general negativity in our country. It wasn't just a quick soliloquy after a song, it was consistent throughout the bands 45-minute set, after every song. I was personally blown away by the candor and confidence in which she spoke.
In today's world, being politically correct is usually the way to go, but not for the Downtown Boys. Being a Mexican American, she spoke about racism, the police, politics and current events in 2017. The band out of Providence, Rhode Island didn't shy away from letting Omaha, Nebraska how they felt.
In a nation where the First Amendment is so important to all its citizens, Downtown Boys could potentially be the face for all bands who want to speak their minds!