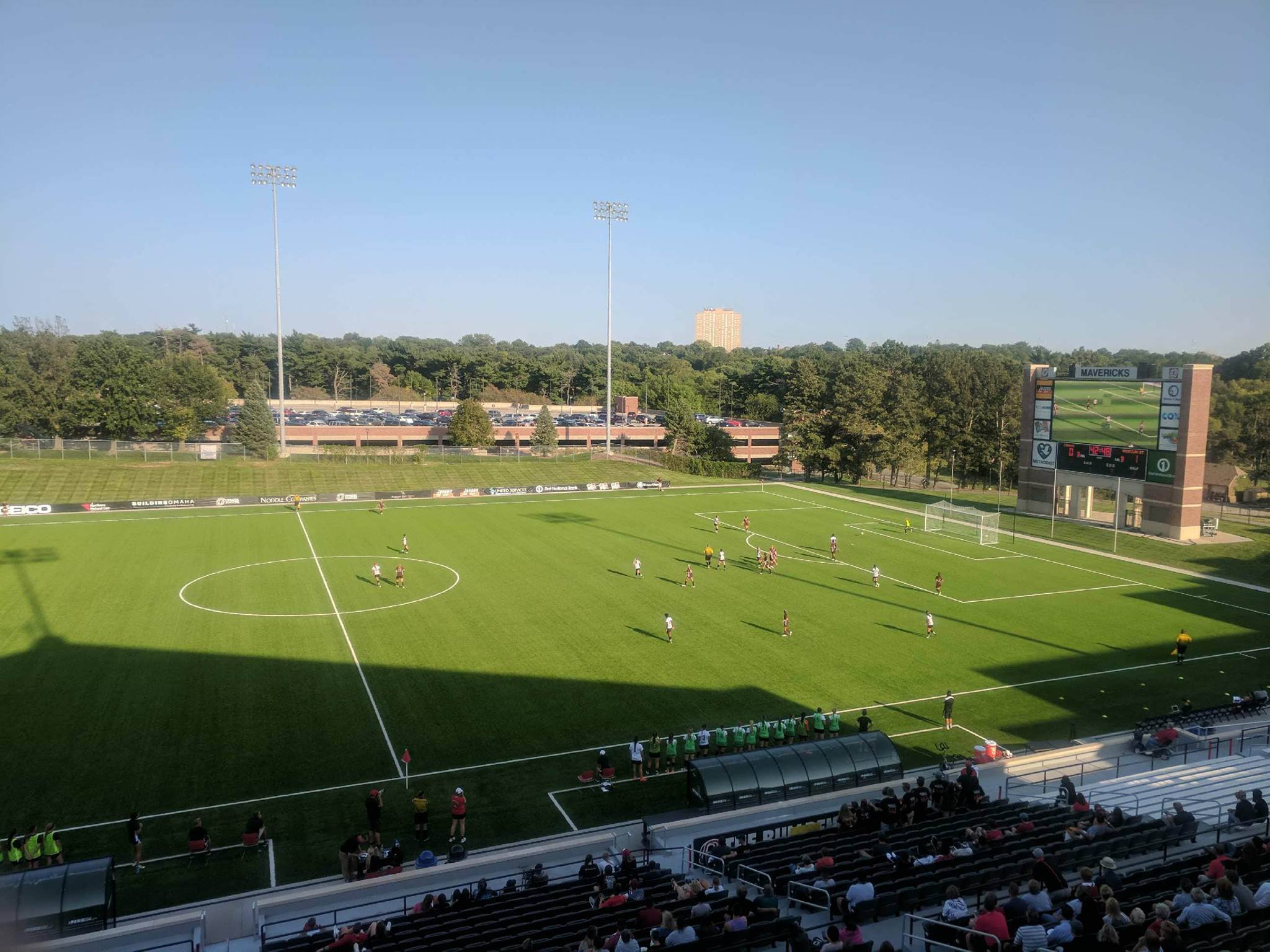 OMAHA, Neb — It was the tale of two halves, Friday at Caniglia Field, where the Mavericks (0-4-1) took on the Missouri State Bears (2-4-0).
The Mavericks came out rusty giving up a majority of the time of possession to the Bears in the first half. For the first 20 minutes, the Bears hibernated in the Mavericks box getting four shots on goal. This, before sophomore midfielder Kayleigh Putnam scored a goal in the 28th minute. The Bears dominated the first half winning shots on goal 10-2 and took a 1-0 lead into halftime.
The Mavericks came out on fire the second half posting a goal in the 50th minute by senior midfielder Natalie Johnson breaking their five-game goalless streak. For the rest of the half, the Mavericks continued their attack on the Bears defense — but they played bend, don't break defense. Time ran out with the game tied 1-1 and the game advanced to overtime.
Once again, the Mavericks came out aggressively and this was to their benefit as they had all momentum. In the 95th minute, junior midfielder Emily Romero led junior forward Abby Meader for her to score the game winning goal with a header in overtime. The entire team rushed the field with excitement.
The Mavericks and Coach Tim Walters were able to pull off their first victory of the season and look to ride that momentum on the road as they visit UMKC Sunday at 1 p.m.