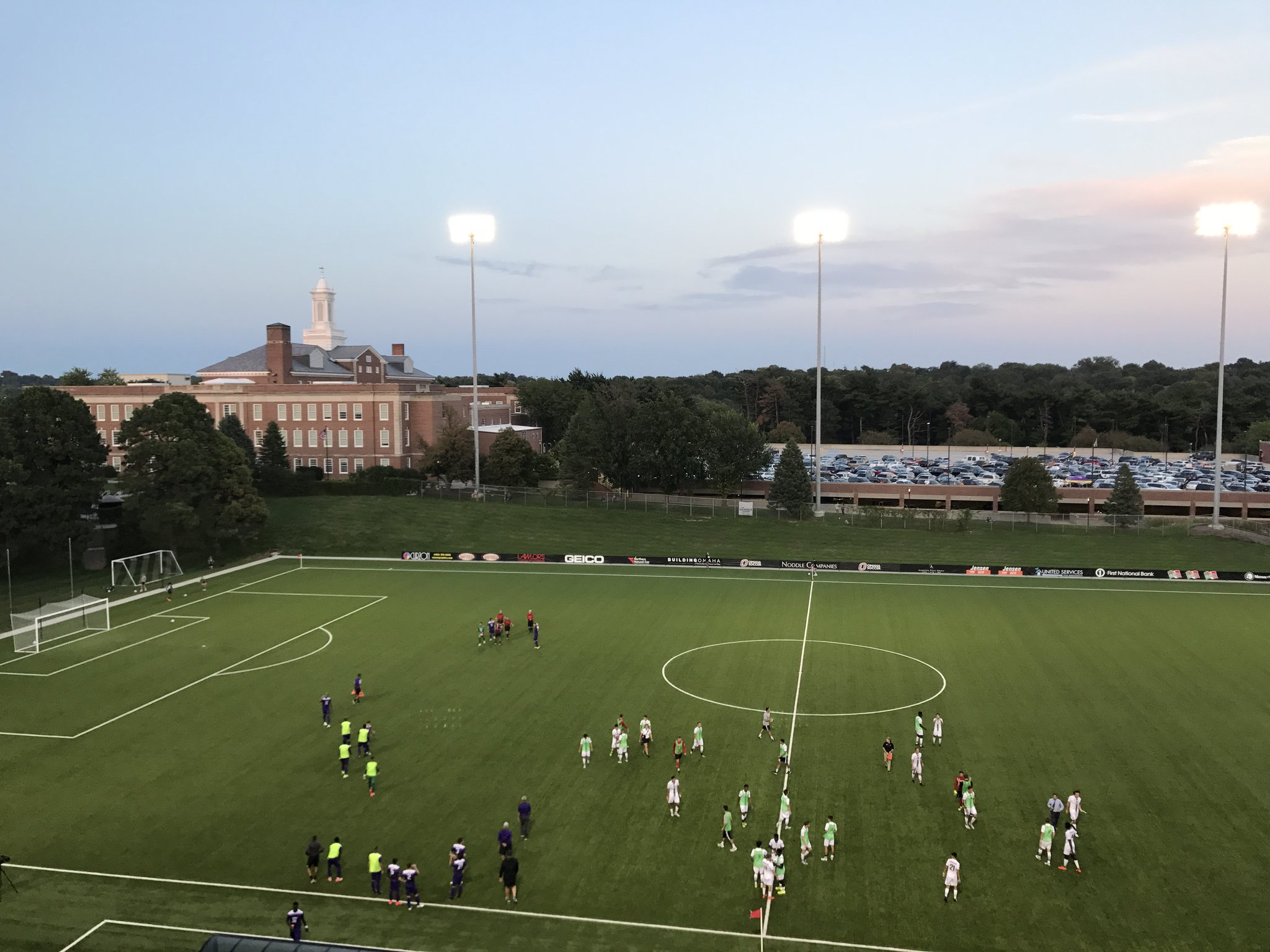 OMAHA, Neb — The Omaha Mavericks men's soccer team came in to Sunday's match with the Bradley Braves undefeated and hungry for a win against an old foe. The first half of the match was almost identical to Friday night's game against UC-Riverside. The Mavericks controlled possession but got very few chances. The closest Omaha came to scoring in the first 45 minutes was a volley by senior midfielder Xavier Gomez that bounced off of Bradley's senior goalkeeper Brandon Barnes. Barnes had a great night, saving three out of five shots.
In the second half, the Mavericks conceded a goal in the 77th minute to freshman forward Gerrit Wintermeyer. Wintermeyer got his shot to trickle past Omaha's senior goalkeeper Joseph Ghitis. With 13 minutes left to go in the game, the Mavericks were hunting for an equalizer until sophomore forward Elvir Ibisevic tied the game by heading a pass into the top corner of the net in the 86th minute and from there it was all Mavericks. Less than 20 seconds later, senior forward Emmanuel Hamzat fought his way through the Braves' defense and slotted the game winner past the on-rushing Barnes.
Hamzat said the first and second half were completely different.
"In the first half they were doubling me up with two guys," Hamzat said. "That was kind of difficult. But I'm happy we got the win."
After holding on for the last four minutes, the Mavericks improved to 6-0-0 on the season. They go on the road next, facing Northern Illinois, Utah Valley, and Eastern Illinois before returning home to host rivals Creighton University on September 26th.