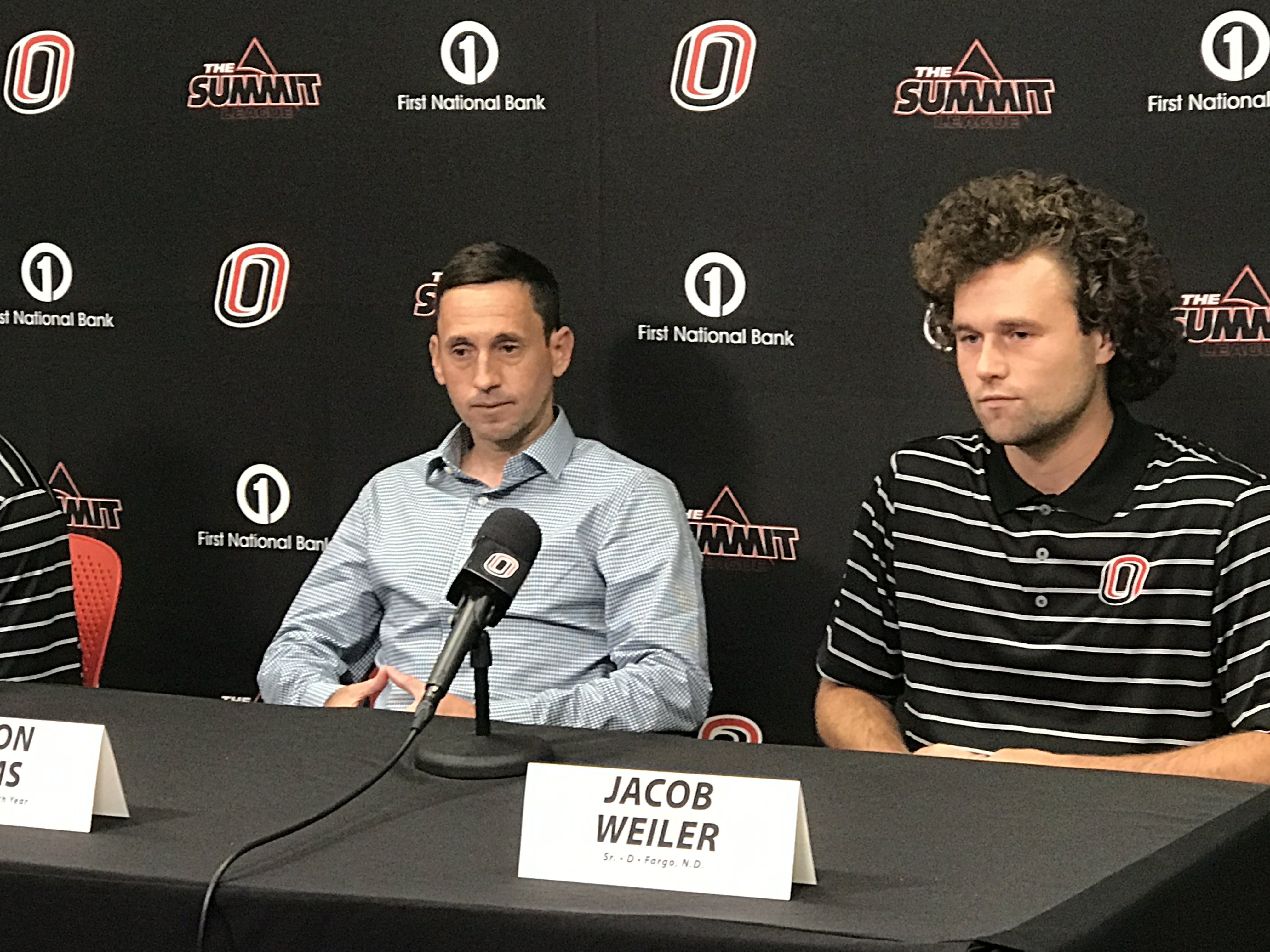 Omaha Men's Soccer
By Owen Godberson

Omaha, NE – The University of Nebraska at Omaha men's soccer team was thirteen minutes away from their first Division-I NCAA Tournament appearance in program history last season. But the Mavericks had it all ripped away after conceding two late goals to Summit League rival Denver. The Pioneers took the 2016 Summit League championship and ran with it to the College Cup, finishing as the third best team in the nation. This season Omaha looks to stake their claim atop the Summit League.
Jason Mims is in his seventh season at the helm of the Mavs. He mentioned the tough schedule for Omaha this season on Tuesday during the 2017 Fall Sports Media Day at Baxter Arena.
"We have our work cut out with some of these non-conference (games) that are pretty challenging," Mims said.
After bringing up how many games from previous seasons ended with a one goal difference, Mims also mentioned he wants his team to be prepared by playing the best teams possible.
"When we are in a dog fight, we will be battle tested with Notre Dame, Creighton and Virginia Tech," he said.
The pre-season kicks off Wednesday with the annual Black-White scrimmage, followed by Sunday's South Omaha Classic as Omaha hosts Notre Dame. The regular season begins on Friday, August 25th when the Grand Canyon Antelopes come to town. The Mavs also host the conference tournament at Al F. Caniglia Field in November.
---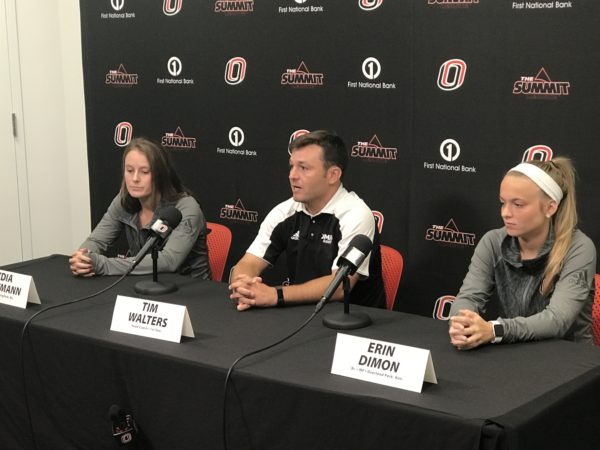 Omaha Women's Soccer
By Harrison Popp
Omaha, NE – The University of Nebraska at Omaha women's soccer team has yet to win more than five games in a season since reclassifying to Division-I in 2011. After finishing with a 5-11-2 record last season, the Mavericks chose not to renew then Head Coach Don Klosterman's contract. Athletic Director Trev Alberts hired Tim Walters as his replacement. Walters is a familiar face to Omaha Soccer, as he was the assistant coach for men's soccer from 2011-2016.
Walters said he is aiming to change the culture and turn the program around. Senior midfielder Lydia Holtmann echoed that sentiment.
"There's a new level of intensity with Tim coming in," Holtmann said. "We have a chance to be a real threat."
In the short amount of time that Walters has been in command, he has instilled confidence into his players and they're feeding off of it.
The Mavs are fresh off a productive scrimmage. Last Friday, the Black team defeated beat the White team 2-0.  The first game of the season will be on the road against Arkansas on August 10th and UNO faces off against Northern Iowa in the first home game August 25th at Al F. Caniglia Field.
---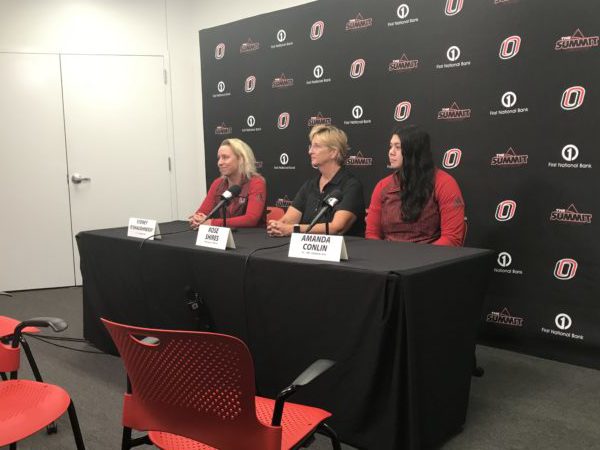 Omaha Volleyball
By DK Kellum
Omaha, NE – After a disappointing 8-22 season last year, the University of Nebraska at Omaha volleyball team will be coming into the 2017 season full of confidence according to head coach Rose Shires. Shires was very animated and excited during the fall sports media day press conference at Baxter Arena. After being plagued with injuries last fall, Shires sees this season as a chance to finish in the top third of Summit League standings.
"I was making decisions (at) game time as to who can be healthy enough," Shires said. "We would be watching them warm up wondering, 'could they go; could they not go.' Literally, we had seven people that could play in that match. It was the first time in my career that we had so many injuries and we hope we don't have that many injuries again."
The Mavericks will be led by seniors Sydney O'Shaughnessy and Amanda Conlin. O'Shaughnessy said their leadership is having an impact on other players.
"We are just trying to have fun and have a solid support system so that everyone trust each other and lean on each other," O'Shaughnessy said.
Conlin thinks this could potentially pay dividends later in the season.
"We are giving them a lot of confidence in their abilities and they are getting along with us and playing really well," Shires said.
Shires said the Mavericks will have one of the toughest non-conference schedules she's seen. The Mavericks' schedule will feature top-tier teams Iowa State, Kansas State and in-state powerhouse Nebraska. Shires sees the schedule as more of a process than worrying about outcomes. She said playing top teams like Nebraska allows the team to gel and grow consistently which allows them to see that small success and have the confidence to know they belong on the same court.
When asked about playing Nebraska, Coach Shires said, "We will compete."
UNO opens the season at the Iowa State Challenge in Ames, Iowa Friday, August 25th at 4 p.m. taking on New Mexico.