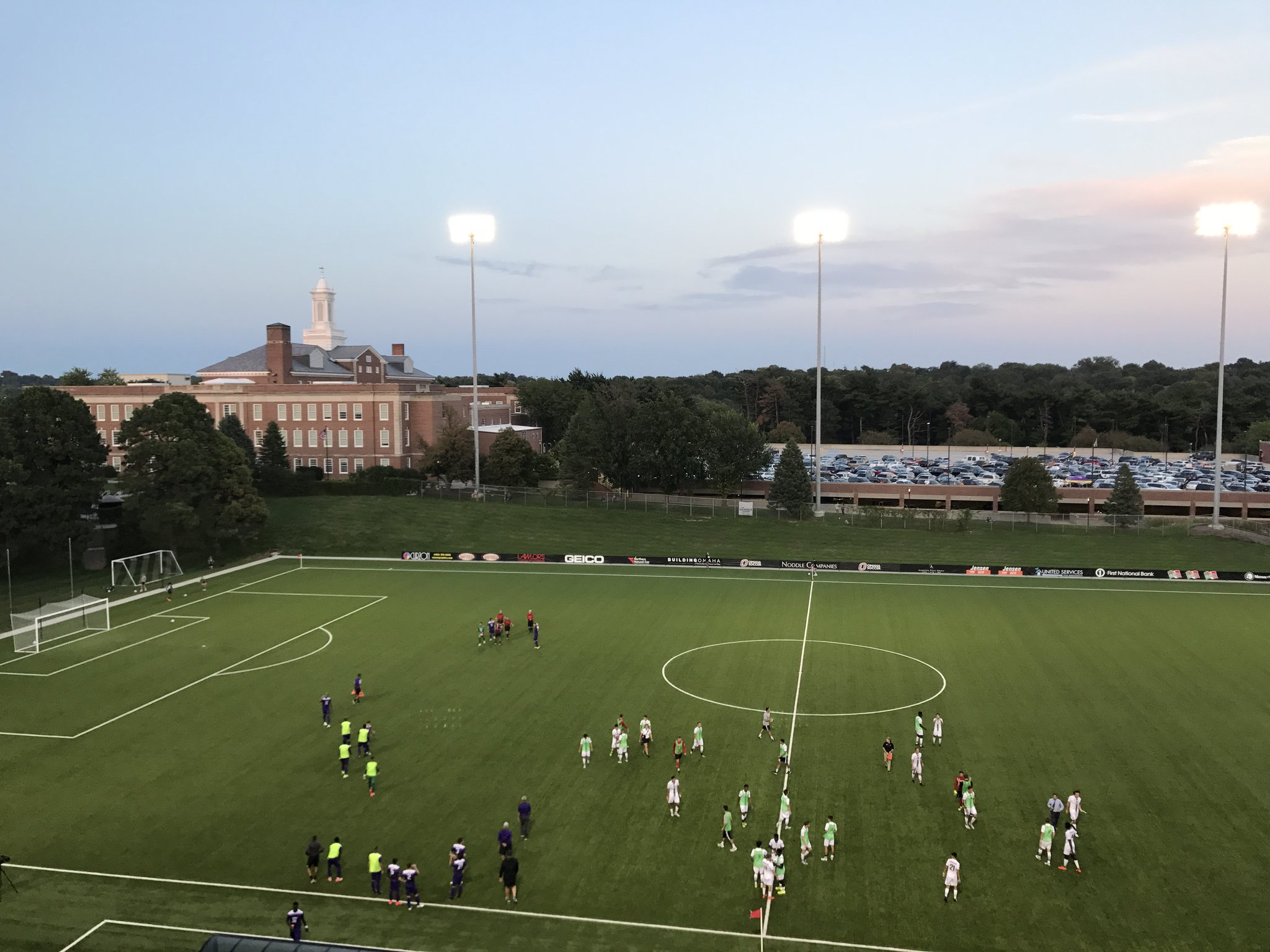 OMAHA, Neb. — The UNO men's soccer team made a statement Sunday night against #17 Virginia Tech. Within the first 10 minutes, they had all but clinched victory with a 3-0 lead over the Hokies. Sophomore forward Elvir Ibisevic recorded the first hat trick in school history – and the second fastest hat trick in NCAA D-I history.
The Mavericks were leading 2-0 early, when Hokie freshman defender Jon Ingason fouled Omaha forward Emmanuel Hamzat in the box. Ingason was issued a red card and Ibisevic slotted it past Virginia Tech's goalkeeper for his hat trick. After two more goals, one from senior midfielder Xavier Gomez and the other from Hamzat, it made the final score 5-1. The Hokie's Marcelo Acuna scored Virginia Tech's only goal of the night.
This is the second time the Mavericks have defeated a ranked team in program history. After the game, Ibisevic was on cloud nine.
"I'm speechless—I wanted to finish my hat trick, and told Xavier (Gomez) that he can take the rest of them all year if I get this one," Ibisevic said.
Virginia Tech's goalkeeper, senior goalkeeper Ben Lundgaard, is projected to be a high draft in the upcoming MLS draft. This makes the 5-1 score line even more impressive.  The next home game for the Mavericks is on September 8th against UC Riverside at Al Caniglia Field at 7:30 p.m.