MIAMI-The Omaha Mavericks soccer team fell 2-0 to the Florida International University Panthers last night in Miami, Florida. The Mavericks, making their first program appearance in the NCAA Tournament, advanced into the national tournament by winning the Summit League Championship over the Denver Pioneers. FIU, on the other hand, was coming off of a 3-1 loss in the Conference USA Championship match against Charlotte.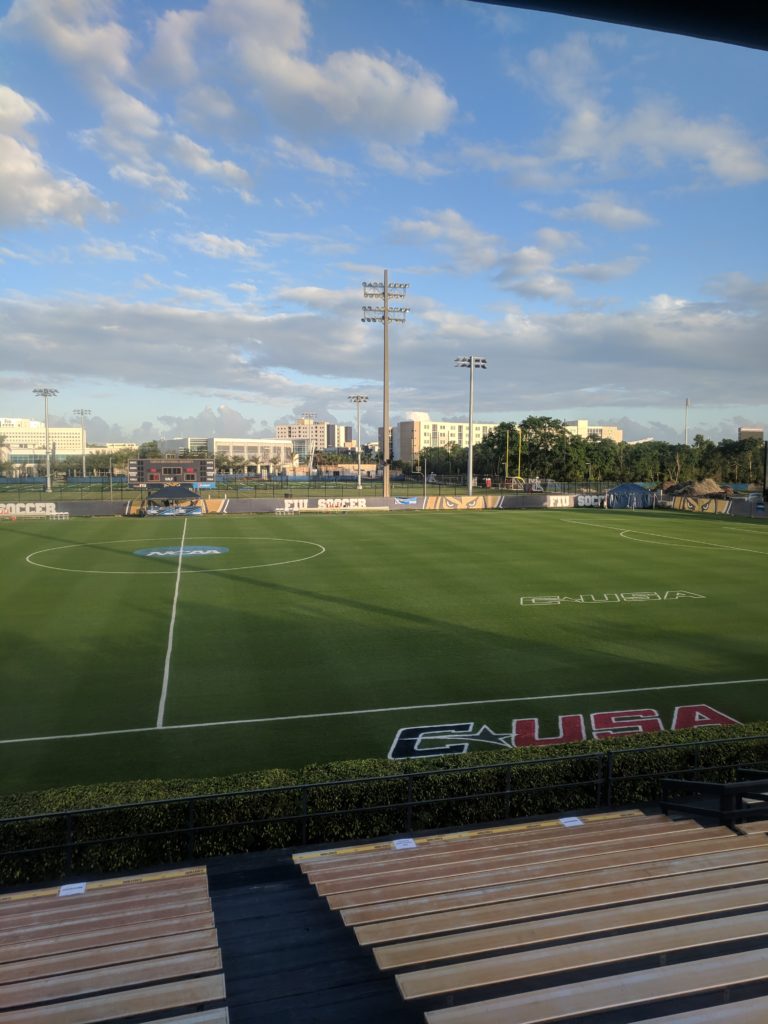 The Panthers came out roaring early, scoring a goal from a free kick 56 seconds into the match. Senior defender Deshawon Nembhard headed the ball off of the delivery by senior midfielder Paul Marie. It was Nembhard's second goal of the season.
The second Panther goal came 25 minutes later when another Marie free kick found the net, this time turned in by sophomore defensive midfielder Jordan Machado's flick header that found the bottom corner. It was Machado's fourth goal of the season, and Marie's sixth assist of their campaign.
In the match's twelfth minute, FIU junior goalkeeper Hugo Fauroux came off injured after clutching his leg after a goal kick. He was replaced by redshirt sophomore Daniel Gagliardi who finished the night with seven saves and a shutout. The Panthers now head to Durham, North Carolina where they take on the Duke Bluedevils on Sunday.
The Mavericks were led by senior midfielder Xavier Gomez's three shots. In the second half, Omaha dominated play. The team had nine shots in the second 45 minutes and four corner kicks compared to FIU's three shots and zero corners. This loss marks the end for Omaha's seven seniors Joseph Ghetis, Jacob Weiler, Xavier Gomez, Brahan Gamarra, Emmanuel Hamzat, Ray Barrajas, and Michael Jaime. The Mavericks will now enter the offseason and will play exhibition games in the spring before returning to action next fall at Al F. Caniglia Field.
-Harrison Popp, Operations Manager
Photo-Owen Godberson